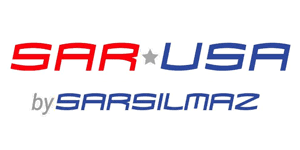 Who is Sarsilmaz and SAR USA?
As Turkey's only private aerospace, firearms & ammunition manufacturer, Sarsilmaz has paved the way as one of the world's largest suppliers of firearms. Their massive state-of-the-art firearms manufacturing facility has approximately 1 million usable square feet and is always expanding and adding new machines and technologies. This well-established company has been in the business since 1880 and we couldn't be more excited to offer their products here at American Trailhead. 
Sarsilmaz brought their innovation and dedication to quality across the pond in 2018 by launching SAR USA which is run by a member of the family.  SAR USA is the exclusive U.S. importer for all firearms and ammunition products produced by the parent company out of Istanbul Turkey. Not only that, the US brand also works closely with the engineering staff at Sarsilmaz to develop new firearms products specifically for the American market. The USA company is growing at an incredible pace as they work on new structures and partnerships. Their 2022 plans include preparing new factories within the US to begin production on American soil.
We've compiled a list of some of the best firearms from SAR USA that you'll definitely want to get your hands on. 
As a long-time manufacturer in the firearms space, the Sarsilmaz brand has pioneered the arms industry with countless achievements in their 150-year history. One of these achievements include the commissioning of the award-winning SAR9 pistol for Turkey's military. It's safe to say that they met the challenge flawlessly. The outstanding performance of Turkey's "Original and Domestic Pistol" was registered with successive international awards. One of the tests in which SAR 9 has made a hit is to complete 50,000 shot tests with the same gun without errors.
In addition to its durability, its lightweight, target collection superiority and success in difficult climatic conditions are also important factors that set the SAR 9 apart as the best pistol.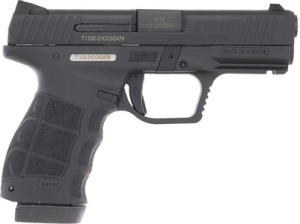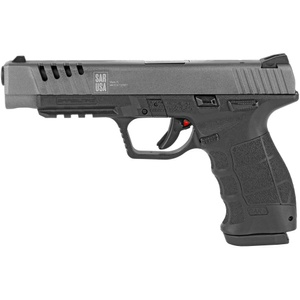 The SAR9 Sport rewards its users with outstanding performance, making it a first choice for IDPA and USPSA competitors or for plinking with friends at the range. The Sport comes standard with a slightly longer forged steel slide with cooling ports and a lightweight black polymer frame.
Featuring all of the same characteristics as the classic SAR9 in a smaller design, the SAR9 Compact is the perfect balance between a micro and full-size pistol.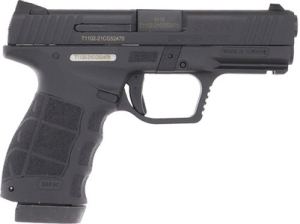 Introducing the soon to be released, secret not so secret, SAR9 sub-compact. This premium AR 9 pistol is a direct competitor in size and round capacity to the Sig P365 and P365XL. Available in pistol configuration, the 109T features picatinny rail at the 9, 12, 3, and 6 to attach all your accessories. The direct blowback action is tamed by a H1 buffer spring that makes it easily controllable.
Check out our unboxing and review!
Stay tuned for the upcoming release of the

SAR USA Revolver

!
At American Trailhead, we only offer the highest quality products to our customers. That's why this partnership with SAR USA is a perfect fit. They have a demonstrated history of crafting firearms that compare to, or are superior to popular firearms today. We are excited for SAR USA to continue building out their product lines as the European brand paves the way in the American firearm's market. Our full selection of SAR USA firearms can be found here!