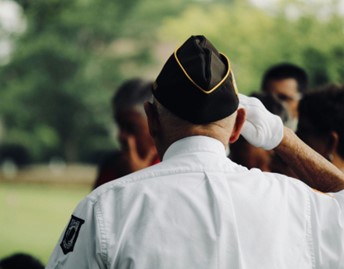 We Care Veteran Fair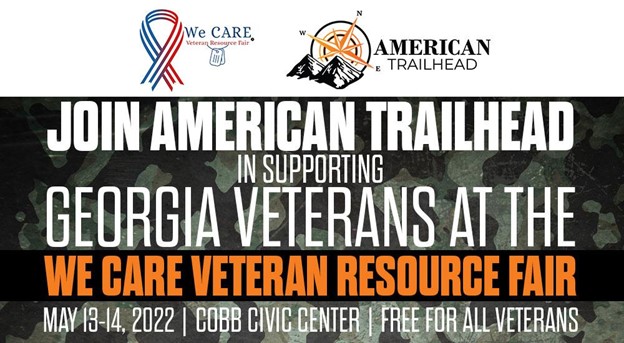 Join Us At The We Care Veterans Resource Fair Next Week In Marietta, GA!
At American Trailhead, we deeply honor and respect our veterans for making the ultimate sacrifice for our country. We invite you to join us at an incredible event we are attending that is happening on May 13th-14th at Cobb County Civic Center in Marietta, GA.
The We Care Veterans Resource Fair is an annual event hosted in affiliation with United Military Care, Inc. to offer 300+ no-cost solutions on-site to improve the lives of veterans. Their philosophy is to give back to the brave men and women who have given so much to us by serving our country. They gave us our freedom, it's our turn to give back to them by offering services such as legal guidance, financial wellness resources, veteran involvement opportunities, physical wellness check, aging assistance, homelessness services, and so much more.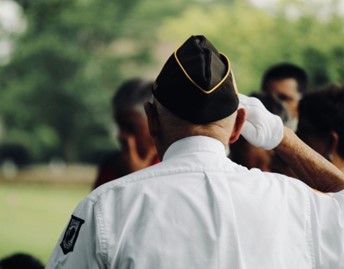 United Military Care was incorporated and rated a 501(c)3 charity by the IRS in 2012. Following years of research, they established programs to care for Veterans' basic needs with a dual strategy of team-based care, education and prevention services. Their mission is to ensure veterans of all ages, branches, and lifestyles receive the care and support necessary to live their best life! We provide the tools and resources to empower our veterans to live a safe, healthy, productive life through one-on-one relationships backed by a dedicated team of professionals. Follow them on social media to keep up with the great work they are doing: www.facebook.com/UnitedMilitaryCare
This 2-day event exists because united we are much stronger! Over 100 professional organizations and agencies that serve Veterans everyday have united to bring you real solutions, not just brochures. Veterans and their families will be treated to two days of free solutions at the Cobb County Civic Center. This Fair is for ALL VETERANS regardless of when you served, your discharge status, whether or not you are enrolled in the VA, none of that matters. The only thing that matters is that YOU served America and we stand United to ensure you receive all of the help and support you need in one place at no cost.
Here are just some of the organizations that will be in attendance at this robust event:
Mental & Emotional Wellness – Prevention: Hold My Guns
Veteran Involvement Opportunities – Outdoor Enthusiasts: American Trailhead
Firearms Training – Insurance: USCCA
Homeless Services – Food Bags: Shadow Warriors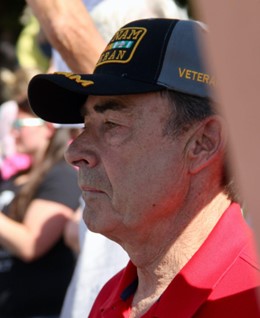 Local, State & Federal agencies include:

Bureau of Prisons – Federal
Cobb & Douglas Public Health
Cobb County Communications
Cobb County Solicitor's Office
Cobb County Water System
Cobb District Attorney's Office
GA Department of Labor
GA State Patrol
Georgia Department of Veterans Services
Marietta Vet Center – Veterans Administration
SBA
Social Security Administration
Veterans Administration

Member Organizations

American Legion & Auxiliary, VFW, DAV, GVVA, Marine Corps League, Atlanta Vietnam Veterans Business Association & Military Order Purple Heart
A full list of organizations in attendance can be found here: https://www.wecarevetfair.com/solutions-on-site
We wanted to say a special thank you to all of the organizations that donated to this cause through us for these brave vets. Dan Farley donated custom-made knives, Joseph Nystrom with Sticky Fingers donated a custom fishing pole, 1776 United Clothing provided gift cards as well as a special shout-out to Navy Federal Credit Union.
If you are a veteran, or know someone who is, please let them know about this free event. You never know what difference some free assistance could make in a veteran's life. Click here to get your FREE tickets. We'd love to visit with you at the event, please stop by the American Trailhead booth to meet our team and learn more about getting involved in outdoors sports and recreation. You can visit our website for more details at www.americantrailhead.com.