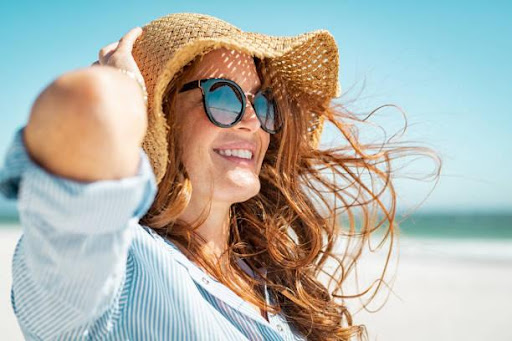 Top 5 Benefits of Different Colored Outdoor Eyewears
As the sun is rising and the weather gets warmer, people might feel like they are ready to explore the world outside. Whether you are planning on a vacation or just want to enjoy everyday life outdoors, you might be interested in wearing some fashionable outdoor glasses. Colored eyewear made for the outdoors makes you look attractive, different, and stylish. They are designed to offer you better services in all angles settings.
Sunglasses are not just a fashion statement, but they can also act as protection from UV rays. Less than one-third of Americans wear sunglasses every time they go outside, despite 75% of people reporting having concerns about UV eye exposure. Keep reading to learn more about the benefits of colored outdoor eyewear.
1. You'll Have More Style Options
One benefit of colored outdoor eyewear is that you'll have more options in terms of what to wear. If you like to match your eyewear with the rest of your outfit, colored sunglasses will help you. Also, wearing sunglasses can express your personality in the best way possible. 
2. They Can Protect You from More than Just Sunlight
Colored sunglasses can protect your eyes from more than just sunlight. They also work as a powerful shield against harmful UV rays, glare, and other light that can wreak havoc on your vision. Plus, it's not just about keeping your eyes healthy; shades can also protect you from dangerous road glare when driving at night (or during the day), which can lead to accidents and other tough situations.
3. They Can Prevent Cataracts.
Although it might sound like a stretch to say that wearing sunglasses can help prevent cataracts, it's not. What causes cataracts in the first place? Sunlight enters the eye and damages its lens over time. When that happens, you'll notice your vision becoming cloudy or blurry. So wearing outdoor sunglasses will help you prevent cataracts by not allowing the sunlight to strike through your eyes. 
4. They Can Allow You to See Better in Specific Environments 
If you are driving in heavy fog or snow, a pair of rose-colored glasses will help your eyes adjust better. The same goes for tinted lenses in smoky bars and clubs. If there's not enough light in your area, colored lenses will help combat that problem by filtering out some of the light that would otherwise be blinding you.
5. It Reduces Eye Strain
Bright lights can often strain your eyes when you go out, especially in times like summer. By wearing colored sunglasses that fit your needs, you can get out any time of the day without worrying about the brightness outside. Bright sunlight strains your eyes and may cause headaches and tiredness. Sunglasses with the perfect color that can protect your eyes from the sunlight can provide solutions to all these problems instantly. 
Outdoor colored eyewear is a great way to add some flair to your look while protecting your eyes from the harmful light of the sun and other harsh conditions. They are a unique way to add some personality to your outfits while expressing yourself. They can make a statement about who you are and what you stand for. If you are looking for perfect colored eyewear or sunglasses, American Trailhead got your back! We can help you find the glasses that fit your needs and simultaneously provide greater protection to your eyes.