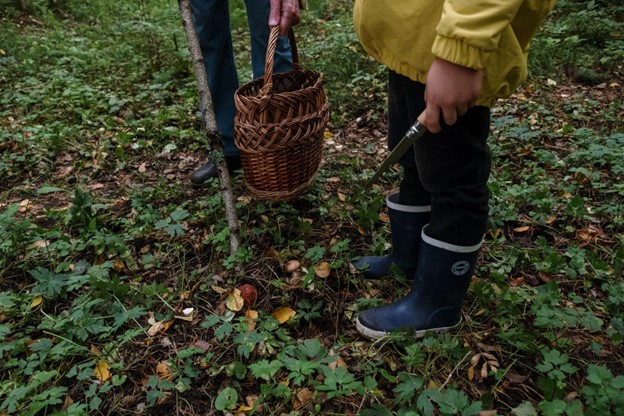 Knife Buying Guide – How To Know What Type Is Best for My Needs?
Do you want to go lodging or on outdoor trips with your friends this summer vacation? When planning a camping or outdoor trip, one of the most important things you need to know is what all you will be doing and what are the various kinds of knives those activities will require. A good knife can come in handy in various ways, but with so many styles, it must be hard to know where to begin. Even if you decide on a specific style of camping knife, different brands will offer various features.
While finding the best camping knife, consider these factors, including when, where, and how you intend to use your knife. This blog will discuss the essential key points you must keep in mind while choosing the right knife tools to meet your needs while camping or on outdoor trips.
Know Your Requirements
The primary step is to know your requirements. Are you going to cook at a campsite, or are you going to the backcountry for a multi-day wilderness adventure? This will help you in broadening your research. On the other hand, a survival knife is a whole different ballgame! They serve as a weapon, but the blade width is not suitable for everyday cooking and will most likely remain in its sheath for the duration of your camping trip. A multi-purpose camping knife can be used in various ways, but it usually comes with a blade designed for non-culinary purposes and will not hold an edge properly when used as a chef's knife. Your kitchen knife will not survive outdoor trips or camping.
Do You Need To Carry a Single Knife or a Set of Mulitple Knives?
Another decide you need to make is whether to use a single knife for everything or a set of knives for greater efficiency and flexibility. It all depends on what you want and how much equipment you intend to bring. If you don't plan on cooking much and only want to have a pleasure trip, a couple of camping knives will suffice; however, if you want to be more efficient and prepare a proper meal while camping, a set of knives is the best option. Camping with a family entails cooking for a larger group. Parents will want to prepare nutritious meals for their children, and a knife set allows multiple people to cut and chop vegetables or meat.
Size And Handle
A knife with a good handle is essential when selecting the best chef knife for camping and other outdoor activities. The grip should be hard enough to prevent slipping or putting pressure on your wrist. Camping requires a sturdy knife with a good handle and an excellent grip. However, the knife size does matter while camping or on an outdoor trip. The size of the knife will affect your efficiency of work. The best camping knife is designed for all types of users and is built to last. When selecting a knife, always keep the size in mind.
Do you want to know more about Knives? Get in touch with us at American Trailhead for in-depth information about knives and things to keep in mind while buying knives for camping or outdoor trips.