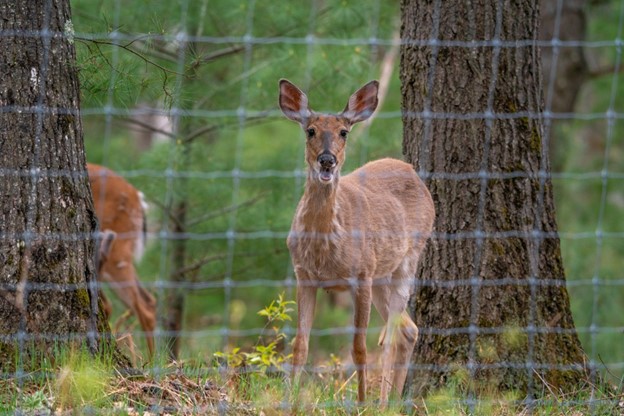 7 Steps to Prepare for Deer Season
The deer season is when one of the most exhilarating sports of hunting begins. This is the season when adventurous people get out into the woods to hunt for deers, bucks, and doe. During this period of the year the ban on hunting deers, for meat or sport is lifted and hence allowing for hunting activity. Here are some suggestions for you to be fully prepared for the Deer Season.

Going to the Woods
The most important step is to get out into the woods. It is only then you can look out for your spot. One of the important tools which can come in handy is a hunting app, which helps you with numerous use, example: you can use the app for documenting your activity.

Scouting
This is a step where you usually look out for properties and deer activity, it's a daunting task but really helpful during your hunt. It will be a hassle-free activity to observe and understand beforehand how and why the deer move in a particular landscape, and making adjustments according to the data can make a lot of difference in your hunting process.

Use of Digital Maps
You will find several digital mapping tools that can be saviors in this kind of activity. These are nothing but navigation tools that you can easily download to your phones. Few functions that this application offers are that you can keep track of your location and it also provides guidance on what kind of area you are in, for example, satellite imagery, public/private land boundaries and etc. Getting a hang of these beforehand is probably a great idea.

Effective Use of Trail Cameras
This step is when you are unavailable to scout. Trail cameras will act as a scouting mechanism for you; they help you monitor deer activity 24/7. The best functionality this provides you is to catalog all deers in a particular area, the data provided by the trail camera is to inform you of the perfect time to hunt. The right use of trail cameras increases the ability to predict deer sightings.

Understanding Current Regulations
The government keeps updating the rules and regulations, It is important to review them before beginning your hunting activity. Ensure you check what is the latest ongoing regulations in your area, and plan accordingly. This step will be helpful to prevent yourself from falling into legal difficulties.

Get Updates From Your Local Soil Conservation District
Have you got a planting or food plot that did not do as well this year as you had hoped it would and could use a boost for next year? It is never too early to start laying the groundwork for a fantastic growing season the following year, even on the eve of the approaching deer season. Your local soil conservation district is one of the best resources for determining where to begin or what the best course of action is.

Keep a Check on Your Gears
This is by far the most important step in hunting deer. You have to frequently check on your hunting gears like a rifle, archery kit, etc. Make sure your hunting tools are all set for the activity because you don't want issues arising during the action.
We hope this information was helpful to you; please do check out American Trailhead for quality gears and tools required for hunting.