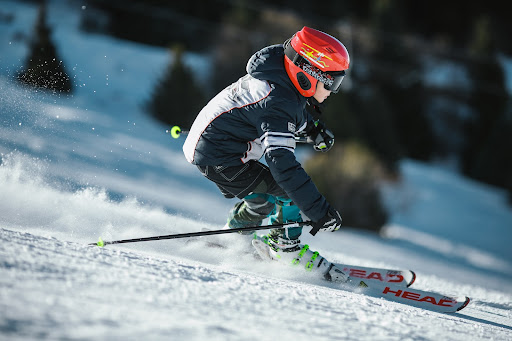 Snow Sports to Try Out This Winter
The cold days can be the most exciting time of the year, especially with the increasing popularity of enthralling sports. It is important to remember that most winter sports require vigorous training and practice because of the harsh weather and rocky terrain. Some snow sports can be extremely dangerous; as a result, before embarking on an adventure, you should always choose the best location and equip yourself appropriately. 
Wondering which snow sports you can try out this winter? Here are some unique options:
Snowkiting
Snowkiting is a popular recreational activity that involves sliding on snow-covered terrain and makes use of the wind to pull kites. Racing foil kites are the latest kites used in this sport. Technological advancements have accelerated snowkiting's development. This particular sport can be done on your own or with a group of friends.
Because snowkiting requires a lot of energy, over-layering yourself can make you feel hot after a while. So, layer your outfits only enough to tolerate the cold winds and nothing more. 
Ice Yachting
Another enjoyable activity that you can try with a group or a few friends is ice yachting. Ice yachts are the same as sailboats but have metal runners (much like ice skates) and are used to slide over the ice quickly. You can race other ice boats in ice yachting as a sport. The ice yachts are approximately 40 feet long and can hold 6 to 7 people, distributed in a way to maintain balance in the boat. 
The Dutch introduced ice boats to transport goods in the icy winter months. Ice skating has grown popular worldwide and evolved into a recreational sport. 
Snow Kayaking
Snow kayaking is a mix of snowboarding, speed riding, and kayaking. Snow kayaking also requires high-quality winter wear and equipment, such as helmets and eyewear, to protect yourself from water spray and harsh winds. 
This snow sport requires maintaining balance and flying over the snow. A two-bladed paddle helps you maintain the right balance. 
Shovel Racing 
In shovel racing, a rider sits on a shovel to race down snowy hills. Lift workers used to perform this recreational activity at the end of their shift to get to the bottom of the hills quickly. Shovel racing has evolved into a popular snow sport activity in many parts of the world. 
Shovel racing was initiated as a mini-contest when it first started getting popular. However, the game's popularity started decreasing because of safety issues.   
Ice Diving 
Ice diving is a life-threatening snow sport. Thus, you need to use special equipment to participate in this activity. Ice diving is the practice of diving beneath the ice. You will have to perform this activity in an overhead environment where double tanks may also be used. 
A ground crew is always available for emergency issues in ice diving. It is a team sport; you shouldn't do it alone. When you try ice diving, a safety diver should always be present to follow you if anything goes wrong. This snow sport requires training and a lot of guts. Ice diving is a unique and thrilling type of diving. 
These are just a few of the snow sports you can try this winter. At American Trailhead, you can get high-quality, affordable equipment and clothing to stay safe and enjoy these activities. Contact us today for more information.