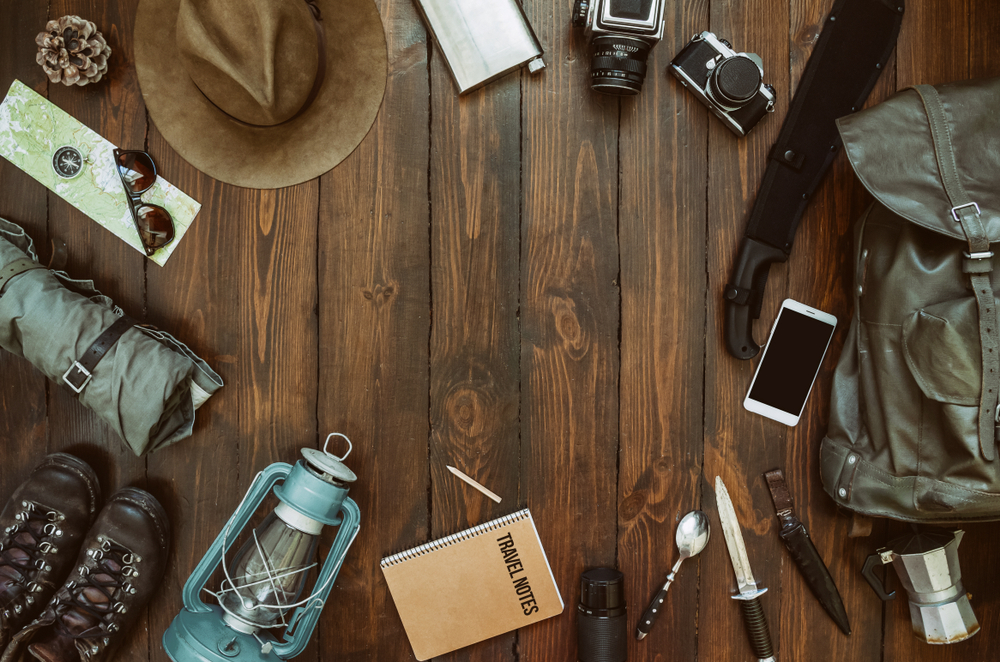 Planning a Hiking Trip: What to Bring
Gearing Up for a Getaway
Springtime and summertime will be here before we know it, so now is the time for families, couples, and friends to start planning their hiking trips. Whether for a day trip or a long escape from everyday life, travelers need to buy and pack some hiking gear no matter where they wander. Let's take a look at a quick guide of what to pack.
What You'll Need on Your Hiking Trip
Protection
The national parks are incredibly safe if you go prepared and alert. Be aware of the wildlife of the area you're visiting in addition to other threats. That said, consider carrying personal protection such as a pocket knife, bear spray (if appropriate), and a firearm as long as you comply with federal, state, and local laws. You can read more about carrying a firearm at the national parks here.
Essentials
Don't underestimate how important a few protein bars and hydration packs can be on your hike, especially if you have young ones along for the journey. Pack a portable first aid kit to ensure your party stays safe while enjoying the sights and sounds of the world around us. You may also want to pack a flashlight in case your party gets caught on the trail as the sun is setting.
"By failing to prepare, you are preparing to fail."
— Benjamin Franklin
Accessories
Before stepping out into nature, you should grab a few accessories. The most important accessory is of course a backpack where you can store all the items you'll need to go on an adventure. If you're carrying on the trails, consider a personal safe. These portable yet secure safes protect your firearms, with many of them being designed specifically for backpacking. Also consider personal accessories if needed, such as a camera to capture the moment, trekking poles for mobility, and more.
Apparel
Some days, the trails will be sunny and hot. Other days, they'll be wet and cold. It might be all of those things in the same week or day. Based on where you're going, find the apparel that's right for your trip. Some clothes you may need to get before your trip include moisture-wicking clothes and weather-resistant jackets.
To handle the terrain and possible uneven paths you'll hike on, a good pair of hiking boots is crucial. Comfortable sneakers are fine for walking in the neighborhood or around your local park, but for a hiking trip, you'll need footwear designed for treks. Think of it as getting a different set of tires for a truck to go off-roading. A durable pair of hiking boots will make a huge difference in your comfort while minimizing risks such as slipping.
Buy Hiking Gear at American Trailhead
Your journey starts here. American Trailhead is your one-stop shop where to buy hiking gear and personal protection for your upcoming trip. Visit our online shop to browse the industry's top products that are essential to your journey.
Follow us on social media to stay connected with the updates happening at American Trailhead. For email alerts from our shop, sign up for our newsletter.