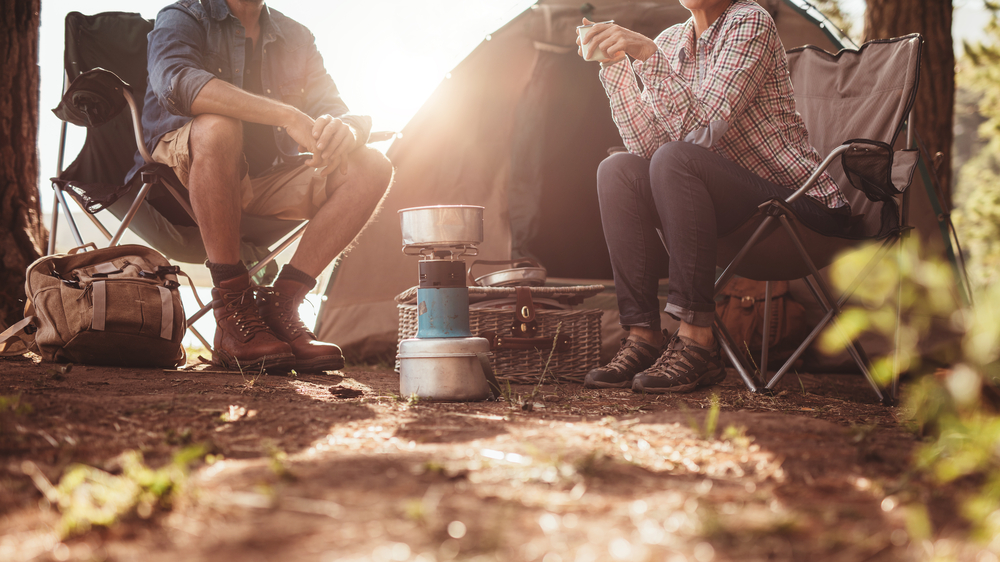 Camping Safety in 2022: What to Know
Taking Care, Staying Aware
Camping is an ageless pastime for many friends and families across the United States. It's a chance to unplug and get a break from the everyday commotion of society. Whether you're camping in your backyard or in a picture-perfect site across the country, it's important to be informed when stepping out into nature and sleeping under the stars. From the best camping gear to what to know, here is our brief guide of the safety tips to remember when camping.
Planning for Safety
Before lacing up your boots and heading out on your camping trip, take a moment to prepare. This may include ensuring things like your first aid kit are up to date and fully stocked. Review any available information about your campsite and familiarize yourself with the forecast and potential wildlife.
Teaching Moments
If you're traveling with children, brief them on a few safety tips before leaving. Of course, there will be plenty of learning opportunities once you're camping, but set a few ground rules before leaving.
Is Everything Working?
As you're making a packing list for your trip, check all your equipment to make sure it's in good working order, including your vehicle. Have plenty of fresh batteries, and replace any accessories that aren't in great condition. American Trailhead is among the best online stores for camping gear, so take a look around our online shop to find what you'll need before your trip.
Prepare for an Emergency
If someone in your party has a medical condition, make sure to bring the proper medication, device, or other necessities to make it through the trip. Also, let a loved one or trusted friend know where you'll be in case of an emergency.
When Will You Arrive?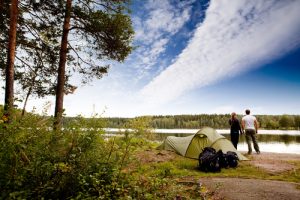 Leave yourself plenty of time. Hit the road early enough to set up camp and get situated before sunset.
Having a Safe Trip
Know Your Surroundings
Once camp is set up, take a moment to familiarize yourself with your surroundings. Look for signs of wildlife, bugs, poison ivy/oak, ledges, water, and more. Notify your party about any hazards, and lay down clear rules if you have children with you.
Secure Your Supplies
Speaking of wildlife, secure your food and equipment so bears and other animals keep their paws off.
Protect Yourself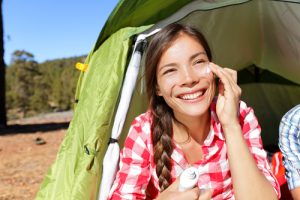 A few bug bites and a light sunburn seem harmless, but it's better safe than sorry. Put on bug spray and sunscreen as needed to stay comfortable and safe your entire trip.
Carry protection as appropriate. Depending on where you're camping, you may need to keep bear spray handy. For the responsible adult in the group, you may want to consider carrying a pocketknife or other protection as allowed to be prepared at all times during your adventures. Check with local and park regulations to ensure you're in compliance when carrying protection.
And don't forget to stay hydrated.
Campfire Safety
This is a topic of its own, and who better to explain it than Smokey? Click this link to learn more about fire prevention.
Shop for the Best Camping Gear
at American Trailhead
Need a couple of things for your camping trip? American Trailhead is here for you. Take a look around our online shop to find quality products, great deals, and all the accessories our team of lifelong outdoor enthusiasts recommends.
There's a reason American Trailhead has the best camping gear. It's because we love the outdoors and all that comes with it just as much as you do. If you see it on our website, it's a product we would personally use ourselves. That's a promise.
Follow us on social media to stay connected with the updates happening at American Trailhead. For email alerts from our shop, sign up for our newsletter.