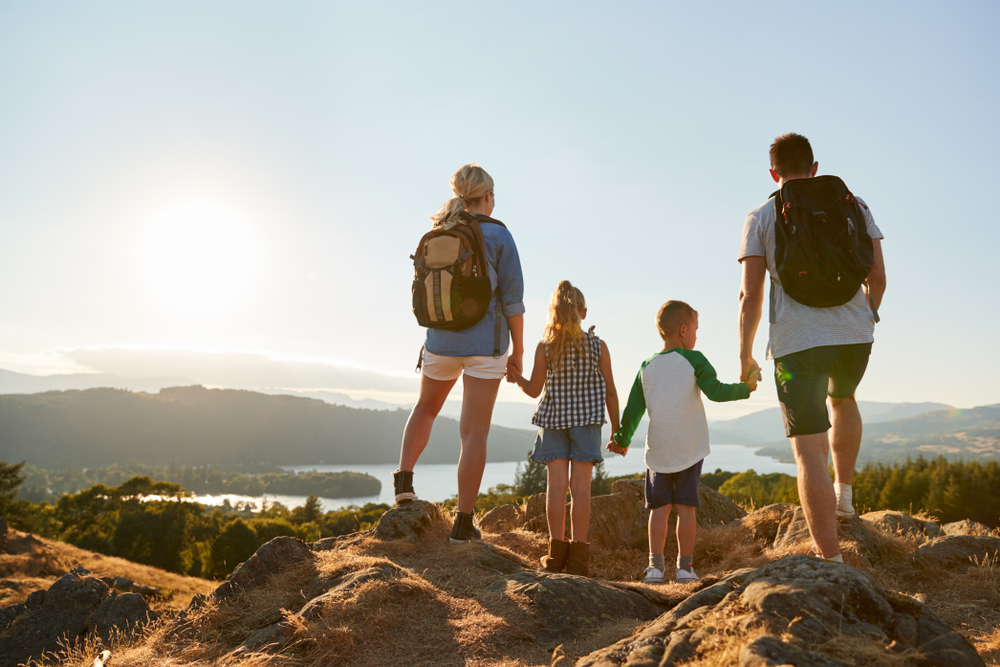 Showing Junior the Joys of Outdoor Living
Passing Down a Passion for the Outdoors
If you have a love for the outdoors, you most likely picked that up from the people who raised you. The outdoor lifestyle is a part of us from our early years. For all you parents out there, now is the time to share your passion with your little ones. Since American Trailhead is among the preferred outdoor gear stores, our team is here to share a few outdoor activities to inspire your toddler or small child into being a nature lover.
Outdoor Activities for Young Children
Nature Walks
It's a joy to hike to the top of a peak and take in a beautiful vista. That, however, might not be practical to do with toddlers and small children with you. But you can still go out and appreciate nature at a different pace.
Find a nice walking trail and take your kids out to appreciate the world around them.
Scavenger Hunt
Whether you're camping or spending a nice afternoon in the backyard, kids always love a scavenger hunt. Make a game out of it to see which of your little ones can find a specific type of rock or leaf.
Of course, teach them basic safety, such as how to look out for poison ivy/oak, and always keep an eye on them as they venture out on an outdoor scavenger hunt.
Crafts
For some relaxing downtime outside, consider having the kids put together some crafts. For example, a homemade birdfeeder will not only be fun to make, but it will have your kids constantly checking outside to see what kind of birds are around the yard. That's a great teaching opportunity!
Another idea is to build a kite. Some paper and some sticks will go a long way when making memories together outside. Get creative and enjoy what the outdoors have to offer. Outdoor crafts will gear your kids up and give them something unique, something not found in stores.
Everyday Life
These years will be gone before you know it. Take every chance you get to eat a meal on the back patio, walk around the neighborhood, and sit on the front porch at the end of the day. These moments will stick with your kids for the rest of their lives.
There's nothing sweeter than fresh air, and your kids will realize that soon enough if you spend a lot of time with them outside. In a world of smartphones and screens everywhere, time spent outside is something we all could use a little more of.
Enjoy Your Time Outside
With Outdoor Gear from American Trailhead
American Trailhead was founded and is operated by outdoor enthusiasts just like you. We know how valuable spending time with your family can be.
When it comes to spending time outside, the right gear makes a difference. From an outdoor bag to a firearm, American Trailhead is one of the few outdoor gear stores that believes in every product we have available. We partner with companies that align with our values and make high-quality products that are worth your time.
Take a look around our online shop to find quality products, great deals, and all the accessories our team of lifelong outdoor enthusiasts recommends.
Follow us on social media to stay connected with the updates happening at American Trailhead. For email alerts from our shop, sign up for our newsletter.