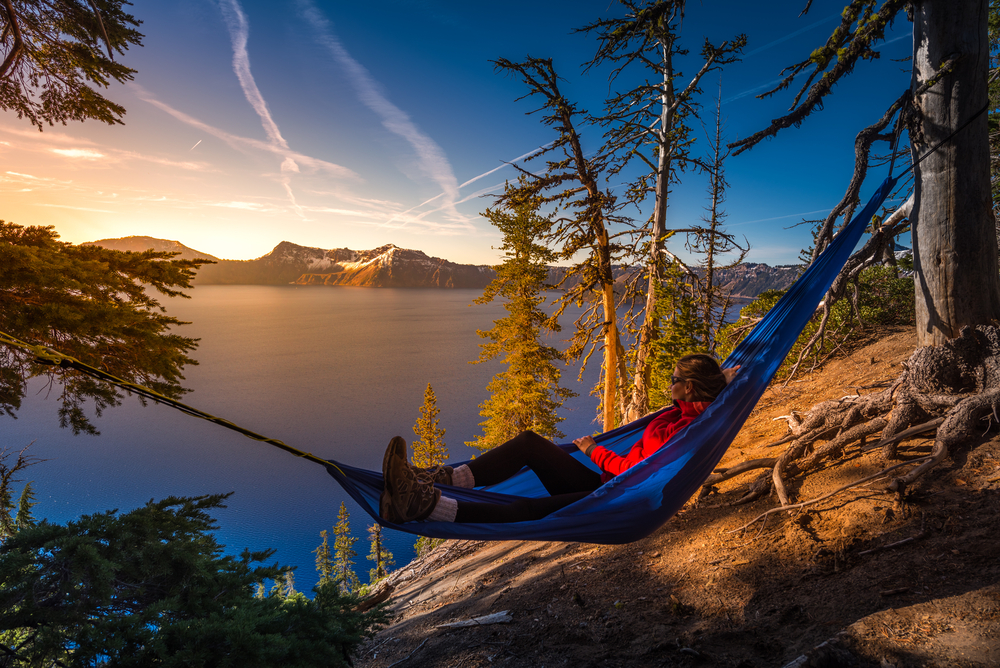 Popularity and Joy of Hammock Camping
Experience New Heights in Camping
The joy of stargazing on a clear night. The comfort of swinging between two trees no matter the terrain. The convenience of a lightweight setup that easily fits in a backpack. Much like other outdoor activities, hammock camping has been on the rise for several years and shows no signs of slowing down. People who enjoy exploring the outdoors have discovered the benefits of hammock camping and see it as one of the best ways to take in the natural beauty this country has to offer.
Camping Made Easy
Compact and Comfortable
For any backpack hiker, motorcyclist, or wanderers wanting to take a cross-country trip, hammock camping is among the best options. Hammocks and their accessories are compact enough to fit in your bags and comfortable enough to comfortably rest your body after a long day of exploring. It only takes a few minutes to set up camp, so you can relax longer.
Benefits of Hammock Camping
Hammock camping is not only a practical option by being portable and easy to set up, but it's also a very enjoyable experience. Hammocks keep you cool during those summer nights, and with the right accessories, they keep you warm, dry, and safe from bugs.
Respecting Others and the Environment
Before you go out and enjoy the sights of this world, make sure to read up on any potential rules and courteous behavior to make sure you and everyone around you has a good time.
Hammock camping rules vary depending on the park or site you're visiting. Take a look at the National Park Service website or that of the location you're visiting to learn the site-specific rules or make a reservation as needed. We advise hammock campers to use straps that will not damage the trees; this usually means the straps should be thicker than one inch. Of course, clean up your campsite before leaving to minimize your effects on the environment and others.
Hang with the Best of 'Em
Shop at American Trailhead for Your Camping Needs
If you want to give hammock camping a shot, American Trailhead has what you need. Look around our online shop to find the gear you'll need that is made by manufacturers who share our core values. Manufactures like Yukon Outfitters make some of the highest quality hammocks at an affordable price and whose straps are specifically designed and recognized by the park services as safe on trees.
Follow us on social media to stay connected with the updates happening at American Trailhead. For email alerts from our shop, sign up for our newsletter.