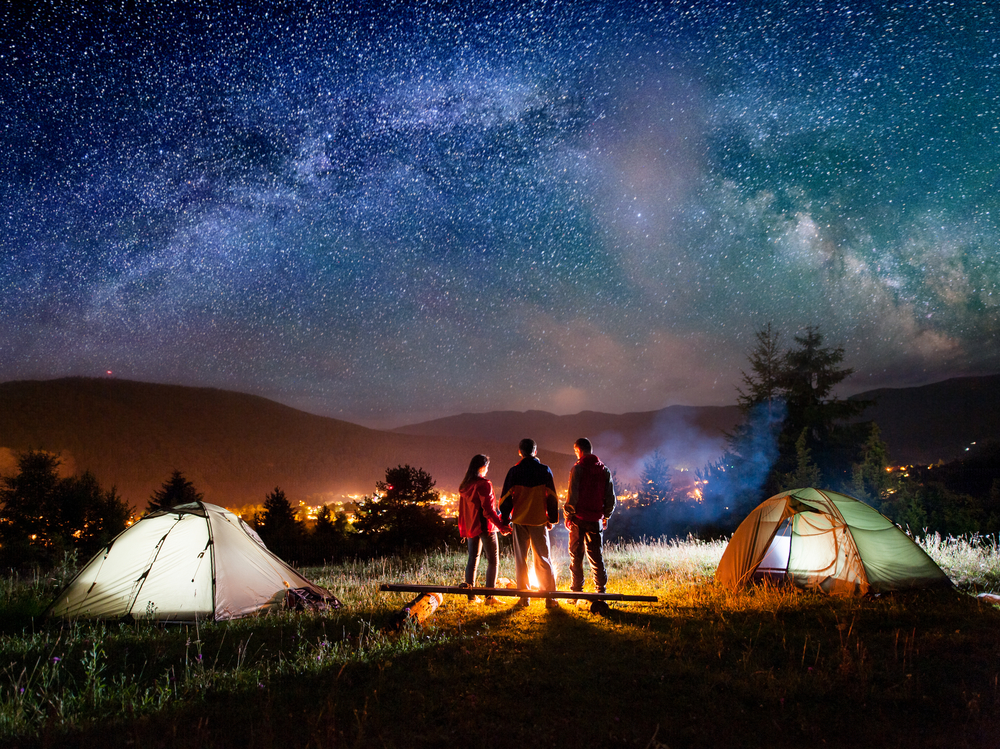 Keys to Staying Safe on Your Outdoor Adventures
Understanding Outdoor Safety
As the weather starts to warm up, a lot of families, friends, couples, and individuals may be getting out and about to appreciate a beautiful day outside. It's a wonderful opportunity to do something as simple as throwing a frisbee or something as worthwhile as camping under an open sky. Whatever your activity of choice may be, outdoor safety still needs to be a priority. As one of the most trusted online outdoor gear stores, the American Trailhead team shares the keys to outdoor safety you should prioritize.
Ways to Stay Safe Outdoors
Stay in Shape
Keeping up with your personal physical fitness as much as reasonably possible will be a tremendous help in your journeys. Staying in shape will help you to be sharp and agile, being capable of what the activity calls for physically. Good balance and strong reactions can make a difference when exploring the outdoors.
Bring Company
Expect the unexpected. Sure, it can be peaceful and relaxing to be outside on your own, but traveling alone can increase your risk of an accident gone wrong. Anything can happen out there, and it's always better to have someone with you if something were to occur unexpectedly.
Check the Weather
Knowing the forecast can change your entire day. Take a look at what the temperature will be and dress appropriately—whether it is extremely hot, extremely cold, or a comfortable day. Also, stay informed about inclement weather such as heavy rain that would impact your outing. These factors can cause issues if you are not aware of them. This includes knowing when the sun will set and planning accordingly to finish what you need to do while the sun is still up.
Know Your Frist Aid Kit
Again, expect the unexpected. Accidents aren't planned, and they can happen to the best of us, even if you follow every outdoor safety tip out there. For this reason, we advise you carry a first aid kit in your backpack. The American Red Cross has great information about how to prepare a first aid kit.
Watch Your Footing
Part of the beauty of being outside is seeing how nature takes over when it's in control. It's perfectly imperfect, but that means you will have to trek over uneven surfaces and unpredictable paths. Be sure to have stable footing during your journey, paying attention to different terrain, your speed, and the ground's varying heights and slickness. Being aware of these details will minimize the risk of falling or slipping.
Stay Hydrated
Even on the coldest days, your body needs to be hydrated. Refrain from drinking alcohol as well. Drink plenty of water to keep your body hydrated when moving around outside. If you get your water from a natural source, make sure it's fresh flowing water that is drinkable.
Have the Right Gear
There's a reason we don't go out hiking in slacks and dress shoes: Gear matters. From footwear to tools and accessories, what you bring with you on your journey impacts your experience and safety. Be sure to wear appropriate clothing and have accessories to help prevent accidents. Stay comfortable and have fun. American Trailhead has the outdoor gear you need.
Shop for Outdoor Gear at American Trailhead
This is by no means an exhaustive list of outdoor safety, but it's a good starting point. No matter where you are in your journey, American Trailhead has you covered. We are among the country's top trusted outdoor gear stores.
Visit our online shop to browse the industry's top products that are essential to your journey.
Follow us on social media to stay connected with the updates happening at American Trailhead. For email alerts from our shop, sign up for our newsletter.